News
"Kordian" online | TEATR NARODOWY-YouTube
31/12/2020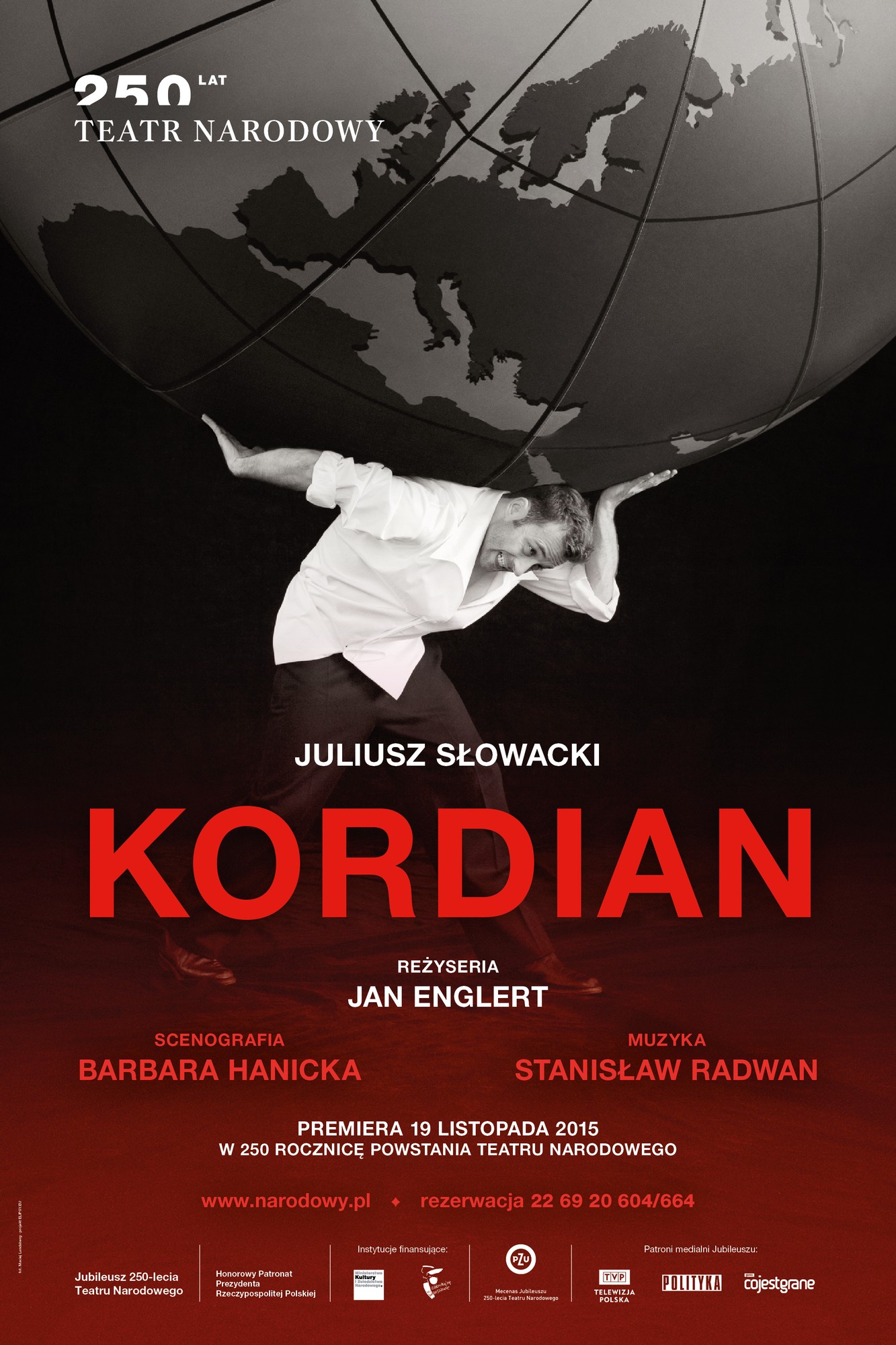 We are excited to announce the free online streaming premiere of Juliusz Słowacki's 19th Century drama Kordian directed by Jan Englert!
This spectacular modern staging of the Romantic drama, belonging to the very core of the traditional Polish theatre repertory, has been prepared for the 250th anniversary of Teatr Narodowy. KORDIAN reflects the turbulent moment in the history of Poland, after the country had ultimately lost its independence in 1815, and the young generation faced the impossible dilemma: whether to die heroically in the name of the bygone sovereignty or to conform to the new rules.
Set in the Faustian mood and written in rhymed Polish alexandrines, the drama provides bitter analysis of the causes of the defeat, poses questions about the intrinsically Polish vices and the ways to overcome them, about the ways to preserve the Polish culture and political identity throughout the 19th Century. Through numerous citations, the present show dialogues also with the tradition of the Polish Romanticism on stage, alludes to historical events of the past two hundred years, and discusses the present state of the social and national consciousness.
Opening Night took place on 19 November 2015 on the 250th Anniversary of the Teatr Narodowy.
The performance was recorded on stage at Teatr Narodowy before a live audience on 20 August 2020.

Watch #KORDIANonline ↓↓↓
The play contains excerpts from Johann Wolfgang Goethe's Faust, Juliusz Słowacki's Kordian, fragments of the script of Stanisław Wyspiański's Hamlet directed by Jerzy Grzegorzewski and Wyspiański's drama Liberation, as well as the fragments of Słowacki's poem The Testament of Mine and his drama Samuel Zborowski.
We share some reviews of KORDIAN directed by Jan Englert
:
"Performance directed by Englert is a gigantic staging of several dozen actors in collective scenes..."

"The result is wise, deep, reflective, outstanding spectacle, remarkable in every respect – philological, ideological, staging concepts and actors' performance".

"It surprises on many levels, from theatrical script through great acting to magical visual side".

"For years we have not been given such a valuable premiere in Polish theatre and so many important questions asked in every «hour of thought». Such an important discourse of conscience".

"A beautiful and moving show. Chapeau bas!"
Save the date #savethedate: The streaming will begin at 7pm CET time on Saturday 9 January 2021.
Available until midnight 11 January 2021 at TEATR NARODOWY – YouTube →/ Playlist: Teatr Narodowy online.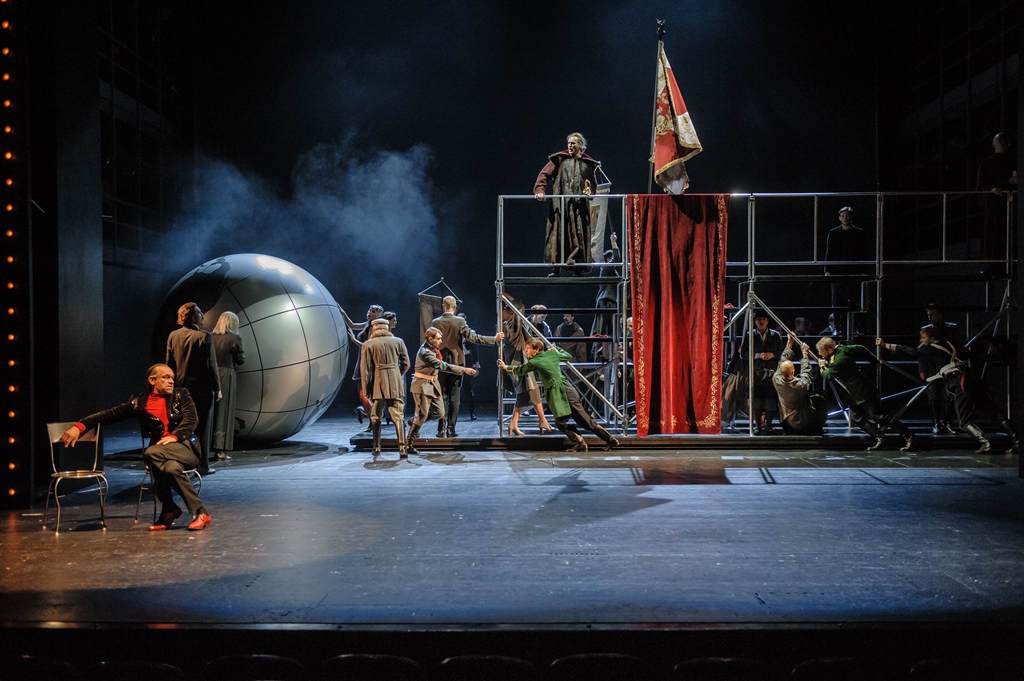 English subtitles available through the YouTube system (settings: subtitles).
English translation by Gerard T. Kapolka (published by The Green Lantern Press in 2011).
The excerpts from Johann Wolfgang Goethe's Faust translated from German into English by Bayard Taylor.







Illustration: Company of Kordian by Juliusz Słowacki directed by Jan Englert. Phot. Tomasz Urbanek / East News